Bad Porn is popular. It is overwhelming our screens, gaining most industry resources, and almost monopolizing industry awards. We found the explanation for lousy porn popularity: men do not know how to fuck.
What is Bad Porn?
We will define Bad Porn not for its production level but for the depicted Sex's quality. Therefore, we must start by defining what Good Sex is.
In our opinion, Good Sex involves a good connection. Or in other words, Good Sex is when two or more lovers interact with the supreme goal of finding pleasure in pleasing each other. Furthermore, we recognize the Best Sex in the existential experience of vanishing into each other. You have never been there if you do not understand.
It is irrelevant whether or not image definition, lighting, edition, staging, etc., are high quality. For instance, if the performers are connected but the video is poorly edited, we will not have the best, but it will be Good Porn. Conversely, when we have the hottest men in the most perfectly produced video, but the performers are disconnected, we will have lousy Porn.
We are not putting the entire weight of our definition on the performers. Whether or not their performance is on point depends on many factors beyond them. There is a work culture and a creative philosophy that foster bad Porn, not only among most studios but also among many independent creators.
Indeed, not only is understanding Sex a condition for the consumers to identify Good Porn but also for the creators to produce it. However, many creators do not mind because it may not be good business. I will explain.
In Clueless Lovers World
In a world where sexual satisfaction seems as elusive as a unicorn riding a rainbow, bad Porn is ubiquitous. Its popularity stems not from its artistry or authenticity but from the fact that most men, regardless of sexual orientation, are utterly clueless about Good Sex.
Many men, regardless of their sexuality, are self-centered and selfish lovers. Perhaps gay men are better, but not much. We are not considering Straight Porn, although these comments may also be relevant. Whether a particular porn creation is intended for a gay or a straight audience, the viewers are overwhelmingly male.
Fortunately, we have made significant progress since the 1960s. The rise of sexual dissidence and the Women's Liberation Movement have weakened mainstream misunderstandings of sexuality.
Unfortunately, the porn market is still ruled by clueless lovers. Wealth is mainly in the hands of older men who often do not know how to fuck. And although the new generations are developing a more sex-positive attitude and a superior understanding of pleasure as a collaborative enterprise, too many young men are still focused only on their orgasms, disregarding the quality of the previous interaction or their partners' experience.
Bad Porn: The Art of Being Unconnected
Bad Porn mirrors poor Sex: a race to get off. All that matters is what arouses you, and your partner is just another prop, another object at your pleasure's service.
Through big muscles, macho faces, big dicks digging deep asses, some moaning, some dirty talk, and you have the recipe for porn success. Women have known for ages how easy tricking their lousy lovers is. They have never needed much effort or talent to fake their orgasms and make their partners believe they were great lovers. Many porn creators follow this lesson.
Studio, as well as Independent Porn, document this lack of connection and understanding. Over-staging and over-scripting in studio porn, and over-attention to the camera in studios and independent Porn, are the most evident signs of a lack of intimate contact between the performers. However, these details remain unseen by an audience of clueless men.
Many creators do not care. It is easy to "fake your orgasm" when the audience has little knowledge and experience about what Good Sex is.
Reinforcing unrealistic expectations
There is a blurred boundary between legit fantasies and unrealistic expectations. Whether we are on one or the other side of this line depends on our personal circumstances. Bad Porn thrives in this area.
When porn consumption complements our sexual lives and self-knowledge journey through fantasies and inspiring modeling, we celebrate it. But it can quickly become another tool for self-depreciation and dissatisfaction when it reinforces selfishness and materialistic consumption.
We are not bringing any news when we say that Sex could be another way to find superficial and micro-lasting satisfaction, just as shopping. Bad Porn feeds this misunderstanding, and, at the same time, it is fed by it. Our partner becomes another object to possess and manipulate at our pleasure service, stripping him of essential human qualities.
Physical beauty and Olympic performances can be a healthy inspiration when the performers enjoy intimate contact and mutual consideration. Unfortunately, without the latter condition, perfect bodies and acrobatic skills in the sack become a recipe for dissatisfaction in pursuing unrealistic expectations. Goodbye, Happiness. Welcome, Performance Anxiety and Pressure.
Cock & Hole focused
Another clear sign of Bad Porn is an excessive focus on genitalia. Kissing and other sensual interactions are understood as foreplay and wholly ignored or depicted as a warm-up or distraction to what matters: digging that ass or riding that dick.
Many of the most popular tops in the market could be easily replaced by a mechanical dildo. Many of the most popular bottoms behave like rubber dolls.
From this mindset, Sex is not an expression of deep connection and intimacy between partners. Instead, it is a sprint race for your orgasm. All that matters is genitalia stimulation, depicted in never-ending close-ups.
In a sex culture degraded by homophobia, this is not surprising. Many homosexual males enjoy worshipping straight men who do not even recognize they are there. They suck and ride their dicks while the straight guy watches Porn on his phone or the TV screen. They even pay for this experience. The idea of two men wanting each other is perhaps a superficial concept, but rarely an understanding deeply embedded in their sexual behavior.
This misunderstanding is massively reflected in the focus on penetration characteristic of Bad Porn. The fetishization of dicks and holes dehumanizes the sexual experience and fosters a false equivalence between orgasm and satisfaction.
The Bad Porn Industry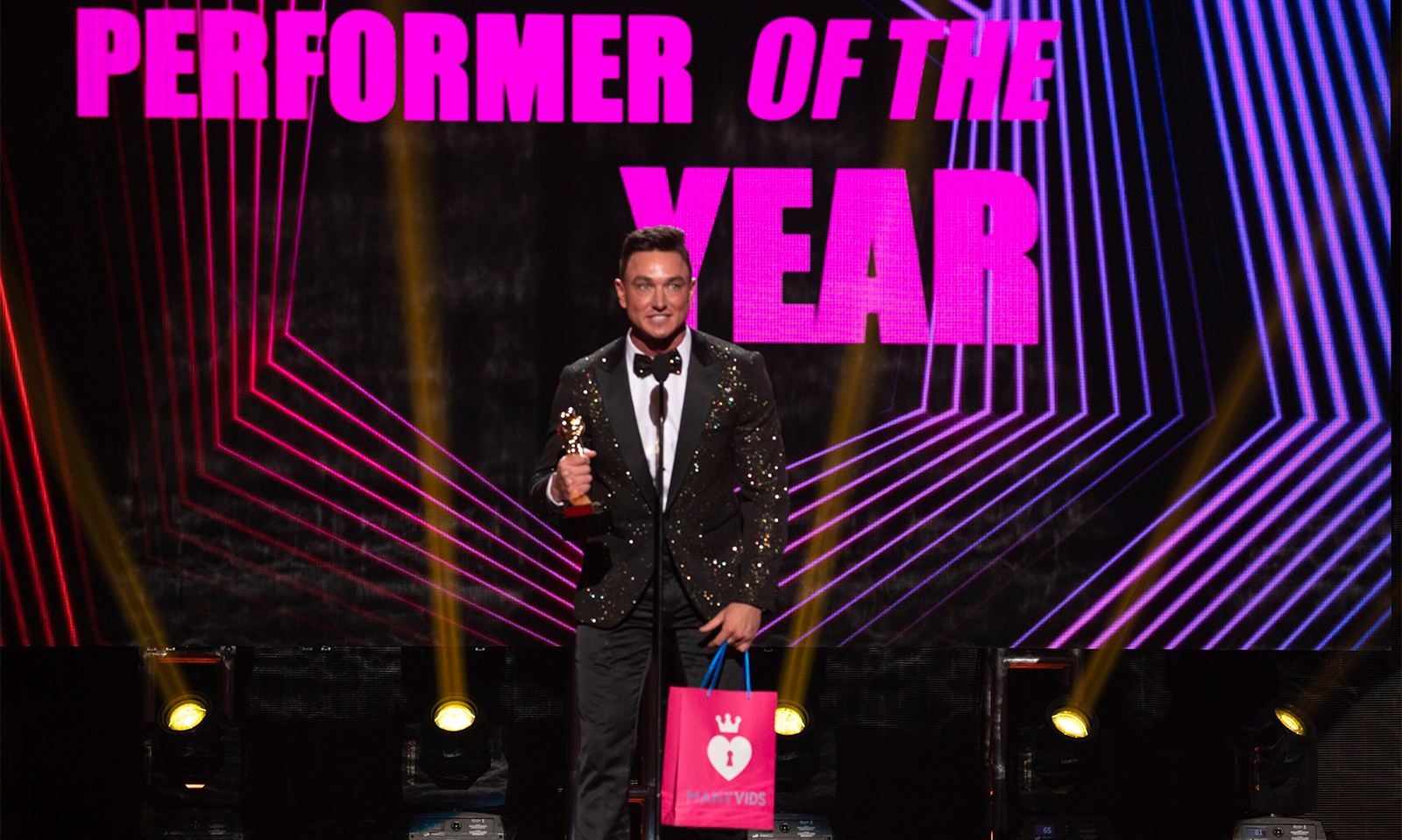 Lousy Porn and Lousy Sex reinforce each other. Until recently, the Porn Industry had very few incentives to produce high-quality Porn (remember our definition). Instead, it has been easier to stay in their comfort zone, where they would misguide the audience taking advantage of their ignorance and misunderstandings.
Many Porn creators know what Good Sex is. However, not only is it easier to produce superficial materials with mechanical performances by beautiful men. Besides, it is good business when most of your audience is uneducated and eagerly seeking reaffirmation.
Let me bring an illustrative contrast. Despite his astonishing physical beauty, outstanding skills in the sack, and modeling of sexual interaction as an existential experience, the mainstream industry has systematically ignored the great Krave Melanin. Instead, they have consistently celebrated up to the point of distinguishing him with the Performer of the Year title, a mediocre performer like Cade Maddox, built on Botox and plastic surgery, limited to only topping, and unable to kiss and suck a dick with talent and passion.
There is hope
Fortunately, there is hope. As we progress towards a more sex-positive culture, as new generations of men are born in a less homophobic environment, the industry has more incentives to recognize and produce Good Porn.
For the first time in Porn History, an independent creator has been awarded the Performer of the Year Award. And the winner was not other than Rhyheim Shabazz, an adult artist who understands and promotes an integral understanding of the sexual experience.
Besides, NakedSword, a traditional outlet that inundated our screens with Bad Porn, has expanded its scope to include brands like Guys in Sweat Pants and Voyr, which typically produce Excellent Porn depicting Excellent Sex.
As the audience grows more educated about Sex, as men grow in a significantly less homophobic culture, the Porn Business will be forced to depict more examples of humanized sexual interactions and less mechanical, selfish, and self-centered Sex.
A sense of public service rarely characterizes a for-profit enterprise. Fortunately, market conditions are switching. Sex education and sex positiveness are making Good Porn an increasingly good money investment.
The popularity of Bad Porn can mirror the challenges that men, regardless of sexual orientation, face in their pursuit of fulfilling sexual experiences. It is essential to approach these issues with empathy, understanding, and a commitment to open dialogue. By addressing the gaps in sexual education, promoting healthy communication, and emphasizing emotional connection, we can work towards creating a culture of sexual satisfaction, exploration, and genuine intimacy.
Let's strive to bridge the divide between fantasy and reality, empowering individuals to navigate their sexual lives with confidence, respect, and fulfillment.
Stay tuned.
Hasta la próxima pinga, amig@s!
josesoplanucas@gmail.com