April 2023 brought Spring to the Northern Hemisphere and a solid Latin flavor to my porn. Welcome to another installment of I LIKE PINGA's Porn Drops.
Voyr took over the Netflix of Porn.
April 2023 landmarks the success of the VoyR + Naked Sword partnership. However, I do notice some resistance from the Netflix of Porn to recognize VoyR. They instead report the names of the individual performers.
It is too late if they fear the new studio eclipsing their brands. Since the release of their first collaborations, VoyR productions have taken over NakedSword's audience.
April 2023 at Timtales
We found that TimTales' April 2023 production was incredibly inspiring. Above, enjoy a still picture taken from Caio Veyron and Javi Berlin's performance.
My favorite Timtales scene in April 2023 is this threesome. The script included Tim Krueger and Igor Silva double dicking Rex Lima. However, the two cocks were too much for the British Latino ass, and whoever is behind the camera made a great decision. Instead of editing out the failure, they kept the whole sequence and made one of the best moments of recent porn.
April 2023 Best Porn Come Back
This great news was also delivered by TimTales but deserved its highlight side by side. After a few years out of the screen, Venezuelan God Louise Ricaute is back to entertain us.
Perhaps our younger readers do not know him. Well, get ready to be stunned. We have followed him for over ten years since his first steps as an escort and porn performer in Buenos Aires. He is a beautiful man, a greedy slut, and a talented performer.
What is going on with Twitter??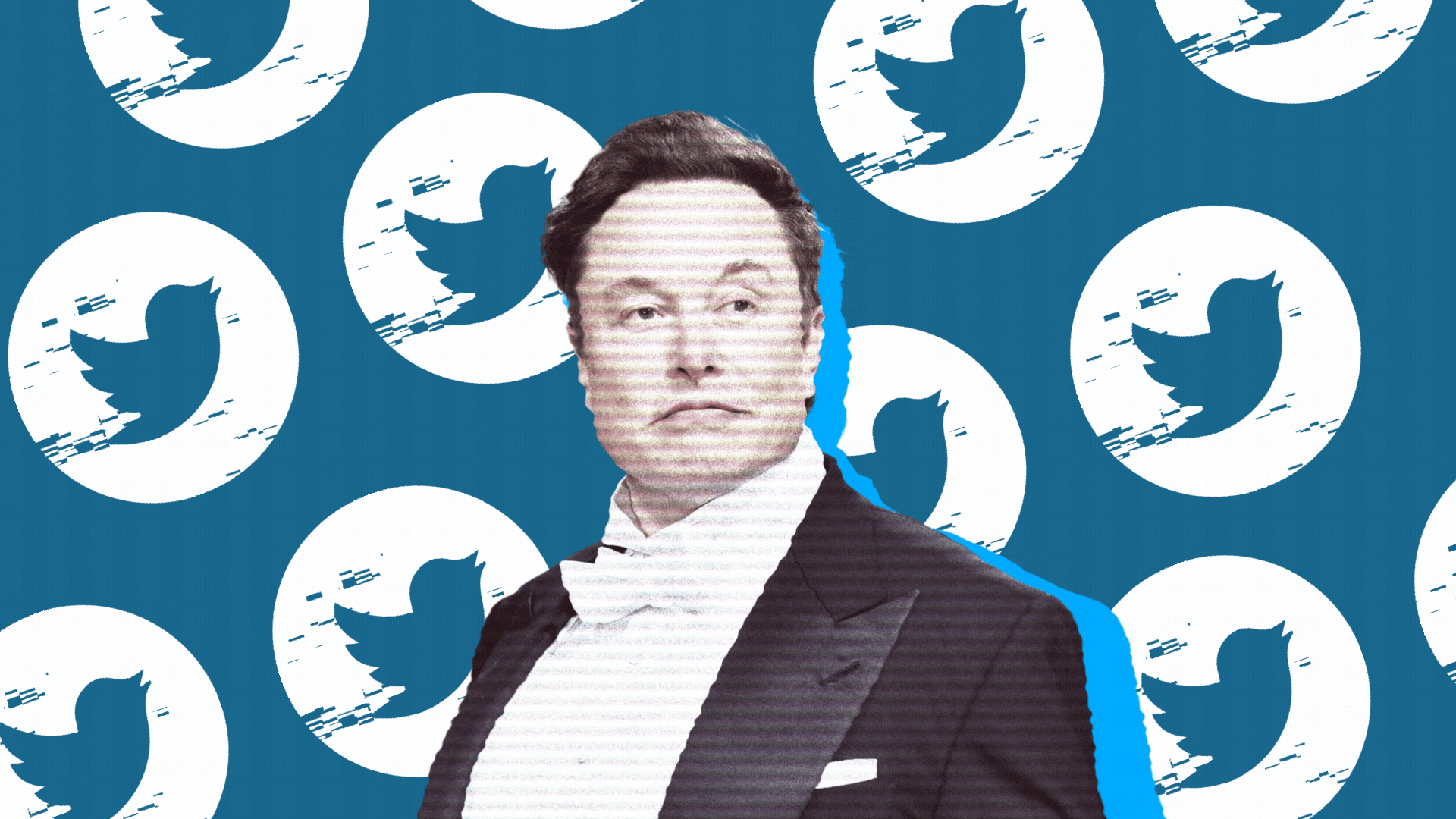 Twitter is probably the most important platform for independent porn creators to develop creative networks and build an audience. Unfortunately, it is hard to be confident about this situation's sustainability. If you are an adult entertainer/sex worker, you should consider developing alternatives, just in case.
We do not know whether they are cleaning up bots and scammers' accounts or what, but our Twitter account is losing followers by the hundreds one day and suddenly regaining them a few days later. And we are a tiny blog, I may have a few jumps up and down in the hundreds, but I know that bigger fish is suffering the same issue in the thousands.
Additionally, we learned there is no more compatibility between WordPress and Twitter. We can no longer embed Tweets in this blog or generate automatic Tweets when we publish a new post. I wish Instagram were more open to adult content.
April 2023 in VoyR
In April 2023, VoyR produced so much porn that they monopolized the porn I liked the most and the one I liked the least. Here, we will only celebrate our likes, and they are many. This premium porn inundation includes from duos to multitudinary orgies. As usual, we remind you that we pick our favorite treats, but the material is abundant and diverse.
Of the new faces introduced this last month, DixToSexi is perhaps the one I want to fuck the most. He is a gorgeous man, yet I am not fantasizing about his ass or his cock, but about his mouth. I want to worship his meaty lips and kiss them non-stop.
Checking his other collaborations, he seems to be a skillful, versatile lover. However, for VoyR, he performs only bottoming in a duo with Rhyheim Shabazz. If you feel curious, check his Twitter, be charmed by his Instagram, and join his OnlyFans.
We want to highlight two more scenes out of the porn plethora from VoyR's White House in Rio.
We devoted one of our last posts to this scene. Sandriias and Gabriel delivered what struck me as the archetypical Neo Vanilla porn piece of art. As I pointed out in my post, all the elements of the Neo Vanilla language reached its purest and highest level of sophistication: the exquisite white background decorated with white flowers and lighting, Alternativa's camera and edition game, the connection between the two performers, the straightforward actions performed by the two actors. We missed only one element from the latest Neo Vanilla vocabulary: versatility.
Sandriias and Elijah worked on the perfect archetypical Neo-Romantic movie as I wrote those words. You can observe everything I highlighted in Sandriias and Gabriel in this scene, plus versatility. Additionally, there is a finding.
This is probably an accident, and this blogger ignores whether or not Rhyheim and Alternativa noticed this detail. You can hear the howling of the wind outside at various times, especially after the 14th-minute mark. That howling complemented the White background to trigger the image of cold in me. I forgot we were in Brazil, and for a moment, I pictured the two lovers in a log cabin in Iceland. The contrast with the hotness of the performance made me feel for a moment that I was experiencing something new in my enjoyment of porn.
I do not know whether or not Rhyheim and Alternativa read us. If they do, I hope they take this suggestion. I think there is room for experimentation here. In a time when copyrights make quality soundtracks unaffordable. Coincidently (or not), this is a natural sound when our favorite Alternativa's works have a strong presence of Nature.
Anyways, April 2023 is over, and Rhyheim is still in Rio. There is much more coming.
April 2023 @Rhyheim OnlyFans
In April 2023, Rhyheim's OnlyFans' best content carries the VoyR brand. As Big Bro is in Brazil, he probably does not have time to invest in his fan's pages. So this time, I want to use this space for something different.
Elijah's birthday was last month. Once again, Big Bro took advantage of the opportunity to celebrate his relationship with the Royal Prince. It always makes me happy in more than one way.
I like and admire them, and I do love them. Seeing their happiness makes me happy. I guess we all who share our appreciation for them feel the same way. But in this case, my happiness goes further.
I am a guy passionate about big ideas and politics. I enjoy the simple things of life, but ideas drive me. One of the many reasons I like Rhyheim's vision so much is his celebration of sex as a positive force, a path to connection, unity, and happiness. In this general context, his relationship with Elijah is perhaps his most radical political statement. I cannot recall another example of such extreme affirmation of Sexual Promiscuity together with Love.
So I like seeing them together because I care for their happiness. But I especially enjoy their relationship because it is a revolutionary statement demonstrating the lack of contradiction between commitment to one and uninhibited slutyness to many. If Neo Vanilla Porn is the land of sex positiveness, there is no better Royal Couple to wear the Crown.
Today, I wanted to use this space to celebrate Rhyheim and Elijah's model love.
April 2023 @Elijah
At the beginning of April 2023, when Elijah was in LA and Rhyheim in Rio, the Royal Prince did not waste his time. He opened the month with a short clip of Damien Cruz sucking his Royal cock. It is weird, though, because it is only 6 minutes of sucking dick, and that's it. The Royal Prince enjoys torturing his minions, it seems. We want to see the rest of it.
After that clip, Elijah flew to Rio to join the King. There are several smoking hot scenes in his OnlyFans, but they all carry the VoyR brand. There are a few collaborations out of VoyR, though. Above, you can see a still picture from Elijah's collaboration with DixToSexi. Did I say how much I like this guy?
Below, you can see a still picture taken from Elijah's collaboration with Marlon Costa. Perhaps, I should also include Rhyheim in the cast. He was the man behind the camera and now and then intervened in the interaction. Hot. The Royal Prince worked hard to make Big Bro proud. If Elijah was an attentive top with DixToSexi, he became a greedy and uninhibited bottom and cock sucker with Marlon.
More Latino Flavor in US Studio
CockyBoys joins the trend to travel South of Rio Grande to film porn with local talent. In April 2023, the US studio started a new series: Made in Mexico, although most performers are Colombian. The models are hot, and the interactions are enjoyable. I wish they had invested more in backgrounds and settings, though.
Former gay porn star running for major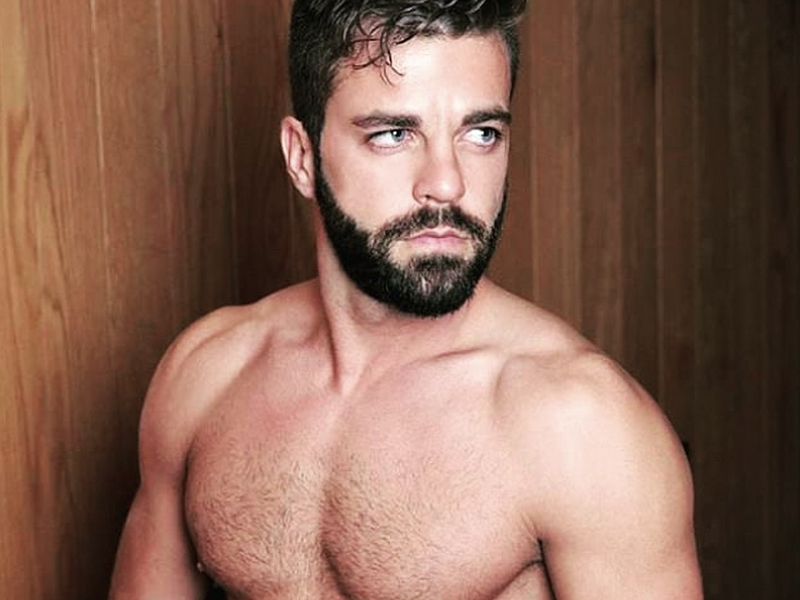 Of course, he is not running in a Floridian or Texan city. Gays are running away from those states. Check all the details in MetroWeekly. Although I am glad a gay adult entertainer can have a career in politics, I would not vote for him. Gay and Right Winger is a mix that has never sat well in my stomach.
Stay Away from Florida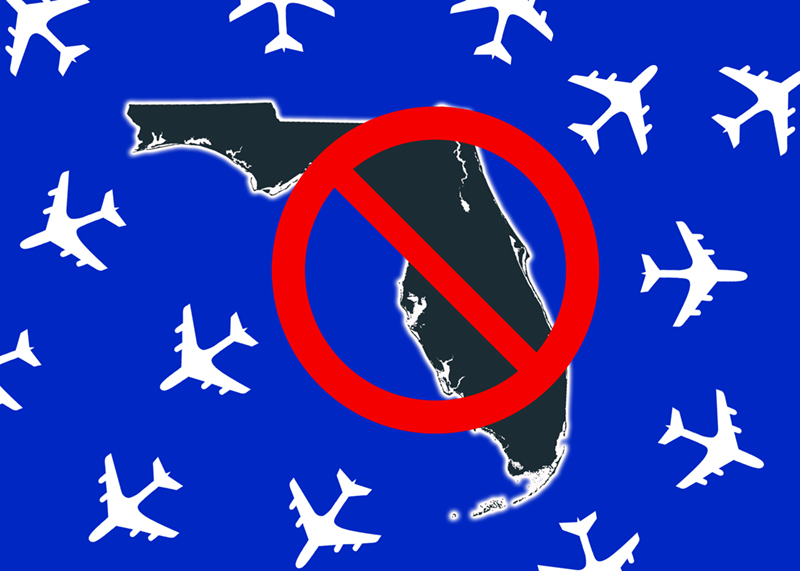 As Florida becomes the Land Of Homophobia, gay rights activism is reacting. In April 2023, Equality Florida was the first organization to issue a travel warning to the Sunshine State.
The War on Gays, Trans, and Drags
The reaction against dissenting sexual and ethnic minorities' rights continues in the US. April 2023 brought up very concerning developments like the cancellation of a pride parade out of fear of violating DeSantis' new trans and dragphobic legislation, Missouri's new draconian anti-trans regulations, the expansion of the Do Not Say Gay Law up to the 12th Grade, and the censorship of a trans legislator are just a few pearls.
Drags and Trans, needless to say, have never been fond of victimhood. Together with their allies, they are starting to rise. RuPaul is devoting her network to activism and just hit a record audience. But the best news nowadays for sexual dissenting minorities is coming from abroad.
Join me to celebrate Carla Rivero. With 28 years of experience as a classroom teacher, she has just become the first trans-Principal of an elementary school in Rosario, Argentina.
April 2023 @EyeFilmz's OnlyFans
In his after-The Cooperative life, EyeFilmz became a close and frequent collaborator with Sean Xavier. In April 2023, you will find lots of new pictures and films featuring Sean and a few others. Additionally, EyeFilmz continues recycling the treasures in his files.
April 2023 @GuysInSweatPants
In April 2023, Guys In Sweat Pants introduced a mouth-watering newbie: Sam V. He delivered an outstanding performance as a bottom. We hope to see more from him.
April 2023 @Sean Xavier's OnlyFans
We are big fans of Sean and Liam Cyber, and they did not disappoint us. In April 2023, Sean Xavier's OnlyFans delivered a masturbatory nuke. To make it better, the man behind the camera is EyeFilmz.
April 2022 @BiLatinMen
April 2023 was a productive month in BiLatinMen. It is not easy to pick, but I will try. Let's start with the hot versatile performance delivered by Slugger and Volcano.
Then, let's continue and close with these two friends. Castigo fucks Botika long and hard. No versatility here. Be ready to restrain the impulse to buy tickets to Colombia.
April 2023 @BlackBoyAddictionz
Although Gay For Pay is not my favorite genre (anymore), we must highlight this big news in April 2023. Stephon, a smoking hot legend, returns to perform after seven years.
April 2023 @Gael's OnlyFans
Currently, Gael is part of the core of The Cooperative and VoyR. This position is documented by the amount of labeled VoyR premium movies available in his OnlyFans. But there is much more.
This blogger liked a video with Gael and Rick Dotadao, filmed by Souvoraz (I hope you understand Portuguese to appreciate the nuances in these screen names).
The quality of the performances was unsurprisingly good. We know the talent on the screen, we expect the best, and they consistently deliver their best. So no surprises there. But my attention was caught by the camera and lighting game. Souvoraz documented the interaction between the two performers in a setting transformed by some playing with the lights. From the beginning of the clip, the Chinese Shadows reference warns us about what is coming.
The two actors love each other in a standard room, transformed by a single spotlight. The magic effect places the hot performance out of our time or dimension. Beautiful.
Not only this particular piece of porn art fills me with joy. Besides, it makes me hopeful and thrilled, and I look forward to seeing what comes from the mix of talents summoned by VoyR.
Stay tuned.
Hasta la próxima pinga. amig@s!
josesoplanucas@gmail.com