October 2023 closed with a big boom: VoyR finally launched its website. Unfortunately, our celebration of this historic news is tamed by war.
Before going into Porn
The animation is a timeless classic that many of you have likely already seen. However, its relevance remains undeniably significant. The ongoing conflict between Israel and Hamas/Hezbollah is not the sole war in progress in October 2023, but it stands out as the only one in which both sides actively target civilian populations.
We unequivocally denounce the terrorist group Hamas for their deliberate targeting of innocent civilians. Likewise, we condemn the actions of the State of Israel for their attacks on innocent civilians. Our heartfelt sympathy goes out to the innocent civilians —Israelis and Palestinians—who are the true victims of the heartless leaders on either side.
Our stance supports the establishment of a Free and Independent Palestinian State and upholds the rights of the Israeli State in accordance with United Nations resolutions. But ultimately we are overwhelmed by sorrow at all this human suffering.
And now, let's make Porn and not War.
Groundbreaking News
Last week, we were thrilled to be a part of the grand launch of VoyR's website, setting the stage for what promised to be the highlight event of October 2023. However, we must admit that our excitement was momentarily dampened by technical issues and a minor setback – the website isn't yet fully functional when we are writing this report.
The good news is that since last Wednesday, VoyR's website has sprung to life, and we now have the opportunity to catch a glimpse of what's in store. We're eager to immerse ourselves in the world of VoyR, and we're already making plans to secure our membership at the earliest opportunity.
Rest assured, once we've explored every nook and cranny of the new platform, we'll be sharing a comprehensive report in our blog. Stay tuned for an inside look into what promises to be a game-changer in the adult entertainment industry!
BREAKING NEWS. November 2nd. I was just able to join! I did not wait for captcha to work, and instead went on with the subscription process. It worked! You can use this link to join with a Special Offer! Once I have the chance to explore the new platform, I will publish a full report. JOIN!
October 2023 @Rhyheim's OnlyFans
Rhyheim was not only immersed in the production of VoyR's new videos and the intricacies of launching a groundbreaking platform, but October 2023 also witnessed his unwavering commitment to independent collaborations.
To kick off the month, he ignited the screen in an explosive encounter with Ty Santana, captured by EyeFilmz. Ty's rapid ascent in our esteem is undeniable, and he has now claimed a coveted spot in the exclusive, although overcrowded, circle of my favorite contemporary performers.
Our second choice is a titillating threesome fit for a royal affair! Within the opulent halls of the Royal White House, King Rhyheim and Prince Elijah graciously welcomed the esteemed Principe Fabi Divani to join their passionate union. This marks yet another delightful rendezvous between Fabi and The Cooperative, and true to form, he left us utterly enthralled and satisfied.
In October 2023, there was one newcomer who managed to captivate our attention, and oh, what an impression he made! Swhirly left an indelible mark on our fantasies, earning himself a coveted spot as a permanent resident in our masturbatory landscapes. While he may be a fresh face in the industry, it's clear that he's destined to become a household name for all of us.
His prowess in the bedroom and his ability to connect with the camera are readily apparent, but there's even more to him. I can't help but feel that he has the charisma and charm to host his own talk show, a notion I gleaned from his engaging presence in the event on Twitter Spaces. Keep your eyes on this rising star; he's bound for greatness!
Anyway, it's important to keep in mind that these selections are just my personal favorites. Rhyheim's content library is incredibly diverse and extensive, offering a wide range of material for everyone. Plus, at just $9.99, and an all-inclusive fee, it is one of the best deals you'll find on Gay OnlyFans. How many independent porn stars offer you full access for the membership fee?
Eric Rey keeps shining in studio porn
In October 2023, Cockyboys celebrated their brand and graced our screens with the presence of the Brazilian God, Eric Rey. His magnetic charm and mesmerizing performances were showcased in not one, but two sizzling scenes. In the first, he shared the spotlight with Tristan Hunter. In the image above, we capture a glimpse from his last scene for the studio, where he joined forces with Daniel Evans.
The Second Council did not deliver for women and LGBTQ+
Certainly, our disappointment endures, yet it doesn't come as a surprise. Despite the Pope's initial promising declarations when convening the Catholic Church's highest assembly, the final outcome left us with ongoing uncertainty regarding issues such as women deacons and non-conventional marriages. Apparently, God is Male and Straight.
October 2023 @ Elijah's OnlyFans
In October 2023, Elijah treated us to a tantalizing trio of collaborations on his OnlyFans, and left us all craving for more. Among them, the aforementioned threesome with Rhyheim Shabazz and Fabi Divani certainly stole the spotlight.
Now, as for the remaining two, one couldn't help but savor the fiery encounter between Elijah, Rocky Unleashed, and our beloved Eric Rey. And, just in case you needed a reminder, the visionary EyeFilmz was the mastermind behind the camera, ensuring every moment was captured to perfection.
While the Royal Prince may not produce content as prolifically as his King, his ALL-INCLUSIVE 9.99 OnlyFans subscription still ranks among the very best deals you'll find on Gay OnlyFans.
PEACE NOBEL 2023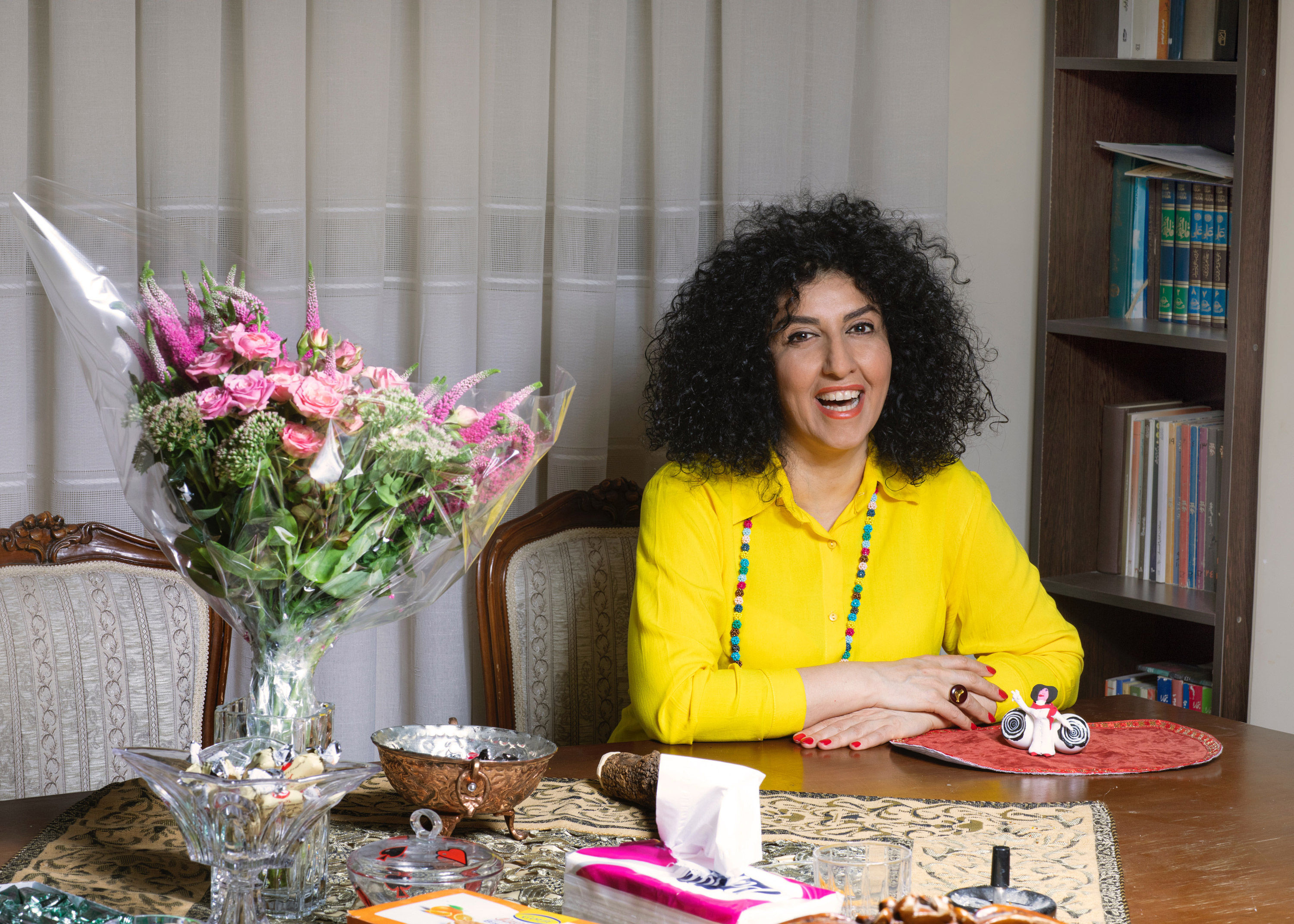 October 2023 delivered this great news for all, but specially for Iranian women. The Nobel Peace Prize 2023 was awarded to Narges Mohammadi "for her fight against the oppression of women in Iran and her fight to promote human rights and freedom for all." We commit our support and join the celebration!
October 2023 @ Gael's OnlyFans
I might not be a math whiz, but even I can count the impressive tally of 8 brand-new movies that Gael generously shared with us on his OnlyFans in October 2023. Plus, many photo essays with the models on those collaborations and other hotties. Above, a snippet from his scene with Estevão, captured by Alternativa for the collaboration between VoyR and NakedSword.
By the way, a courteous gentleman who works for Big Bro reached out to clarify that these movies were Rhyheim's brand, not VoyR's. To be perfectly candid, I'm not too concerned with the nuances of branding here. What matters most to me is that these scenes are brought to life by the VoyR team. However, it seems I was mistaken in attributing any ill-intentions to NakedSword regarding VoyR's invisibility. My apologies go to the Netflix of Porn.
This distinction between VoyR and NS x RHYHEIM does, however, fill me with optimism. I hope that VoyR will consider shedding the blinding glare of bright lights, which sometimes overshadow the performers and rob their skin of its natural hue, so characteristic of the Brazilian series for the Netflix of Porn. Beyond disruptive glares, Gael and Estevão will leave you filled with inspiration.
Gael's OnlyFans last month featured a studio gem in the form of his electrifying encounter with Estevão. However, the rest of his content lineup was a testament to his independent brand, skillfully captured by his talented friend Souvoraz. In the snippet above, we dive into a few seconds of his aquatic escapade with Andre Peijote, a Brazilian performer who lives up to his stage name by intoxicating his lucky co-stars with his gigantic dick. Enjoy the ride!
Our final highlight is this collaboration featuring the Argentinean twink Nacho Newson, artfully captured by Souvoraz. This sizzling encounter evokes memories of a younger Eric Rey and showcases Nacho's prowess as he takes Gael's formidable member like a true champion, a testament to the spirit of Latin American unity and brotherhood, carajo.
Gael's All-Inclusive OnlyFans membership is priced at just $9.50, a remarkable value given his prolific output. Paired with Rhyheim's offering, it is one of the top deals in the industry.
Jesus Loves Drags
Not only Catholics, but also Queer Christians took the spotlight in October 2023, thanks to none other than their biggest celebrity, Miss Flame Grant. You've probably been following all the chatter surrounding her conspicuous absence from the Dove Award Ceremony, despite her numerous chart-topping hits this year. Queerty published an entertaining report, specially the section on some preachers' reactions.
October 2023 @ EyeFilmz's OnlyFans
Before getting into EyeFilmz's content in October 2023, I want to celebrate something I learned this month. EyeFilmz will be part of VoyR, for the scenes produced in US land. We were not sure of this until recently, and we are glad. Adding his talent to Alternativa's and Souvoraz's, provides an impressive arsenal to document the not less impressive talent of the new studio's models. Now, let's go back to his content.
The man behind the camera keeps shattering records month after month. I attempted to count the videos, but by October 6th, I had to give up – there were already five! With such high-quality content, choosing a favorite is no easy task.
Above, you'll catch a glimpse of the electrifying encounter between Elijah and one of The Cooperative's latest additions, Boe Jack Ryan. They've conjured up a scorching Neo Vanilla scene, beautifully set against the backdrop of the already iconic White House of Porn.
Our next pick is a collaboration between two old friends of The Cooperative. Roxas and Prince Flackoo dressed on their super heroes suites and lived their fantasy. Prince Flackoo's moaning is still echoing in my ears every time I watch the gif above.
I think Rico Pruitt has never collaborated with The Cooperative. He belongs to the Atlanta Cluster, but EyeFilmz attracts adult artists from every corner of the world. He is joined by a beauty we would like to see more often in the White House and its surroundings: Icvros. They passionately engage in an inspiring flip-fuck session that lasts 40 steaming minutes.
I am leaving out so much this month! So many videos and photos! As all the pages we are recommending, EyeFilmz's membership fee is all inclusive, and it is just 9.99.
Androgynous October
Have you heard of Hazel Hoffman? In October 2023, he shared the photo above on his Instagram. When I first came across this image, I wasn't familiar with him. What surprised me was how strongly it resonated in my cock, despite my uncertainty about his gender. This photo could effortlessly define "androgynous" in an illustrated dictionary. I may be a Dino-blogger, but I'm embracing the beauty of fluidity. While I haven't taken any action yet, change is on the horizon. Dios mío, look at those boobs.
October 2023 @ Alternativa's
In October 2023, Alternativa kept us eagerly anticipating scenes from the upcoming VoyR website. Regrettably, as we compile this report, the site has not yet reached full functionality. However, fear not, as OnlyFans is up and running. Above, you can have a taste from one of the photo essays you'll discover. Meet Thomas, a fortunate male model who's crossed paths with an exceptionally skilled photographer.
There are numerous aspects of Alternativa's OnlyFans that I truly appreciate, but one of the top two for me has to be his backstage videos. As we highlighted in our previous monthly report, he has gone the extra mile by incorporating English close captions. What's more, he's now taking it up a notch by adding special effects to infuse humor. Take a look at the clip above.
It's evident that only sex-positive cultures, such as Brazil's, can achieve this delicate balance. Here, we can find the space to both laugh and create comedy surrounding sex and adult content without demeaning or ridiculing them. Shouldn't this essence of respect and positivity be at the core of adult entertainment?
Another aspect of Alternativa's work that I hold in high regard is his visually stunning musical videoclips. Regrettably, I can't share the audio here, but I encourage you to join his OnlyFans to experience them in their full glory. The image above is from a +3 mins. videoclip aptly captioned: "The power of connection that a kiss causes. Not even science is able to explain."
To enjoy the complete package, including these captivating videoclips, consider becoming a member of Alternativa's OnlyFans. The subscription fee is all-inclusive and just $9.99.
Against De Santis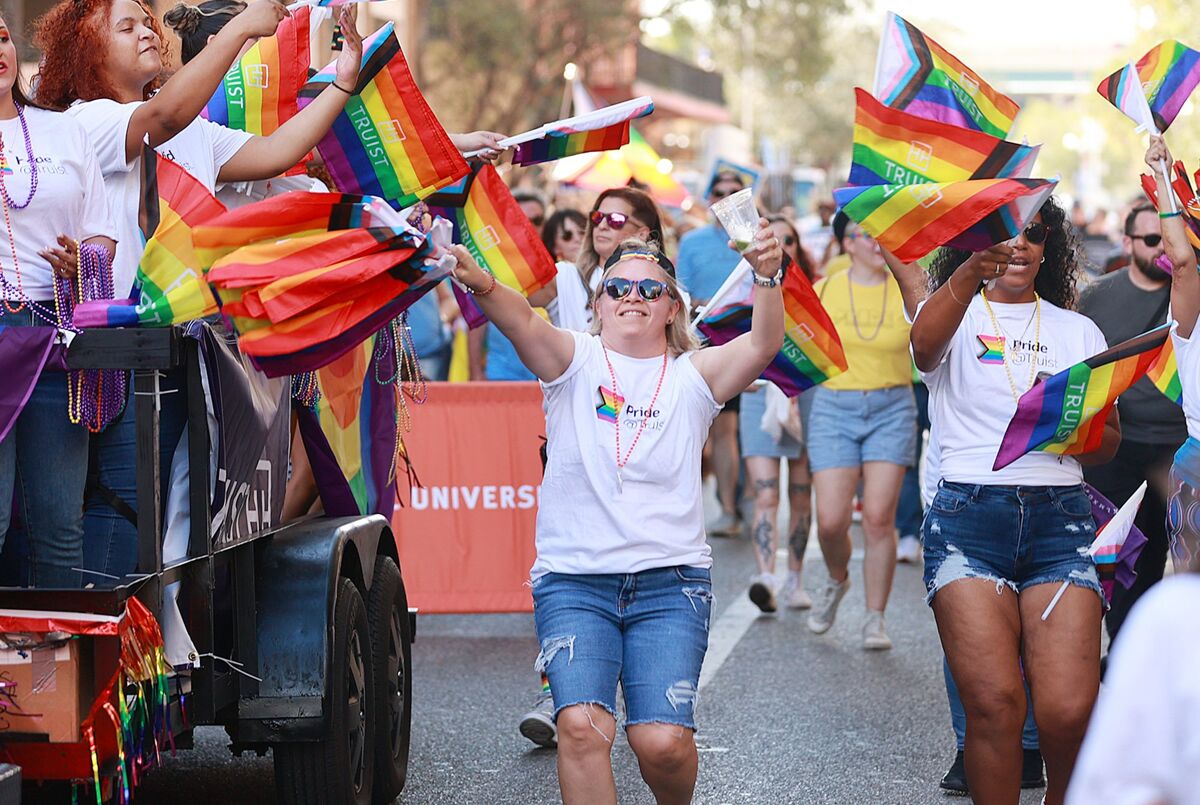 One of our favorite events in October 2023 was Orlando Gay Pride. 200.000 people showed up in what is considered a defiant manifestation against Governor De Santis' homophobic policies. Read the full report in LGBTQ Nation.
October 2023 @ BiLatinMen
Typically, I find it quite challenging to single out my favorites from the plethora of scorching videos released by BiLatinMen every month. However, October 2023 was an exception to the rule. Above, savor the one video that truly inspired me this time.
Free Palestine
A notable controversy that emerged in October 2023 centered around Joey Mills' video, in which he voiced support for a Free Palestinian State and criticized the disproportionate response and genocidal policies of the State of Israel. While we hadn't previously been followers of Joey, we now stand in admiration of his profound human empathy and unwavering moral compass. It takes great courage to take a public stance that could potentially impact his income. Kudos to Joey for his principled stand.
October 2023 @ Guys In Sweatpants
In October 2023, Guys In Sweatpants went above and beyond expectations by treating its fans to not just two, but a trio of hot videos. We are suckers for the owner's talent, so we are illustrating this section with a photo from the one scene casting him.
Something interesting is happening in Guys In Sweatpants. While most independent porn creators and class-B outlets are working on moving to higher quality productions, mirroring the standards for mainstream "premium porn", Austin Wilde's studio seems to be going in the opposite direction. And by "opposite direction" I do not mean towards poor quality works.
The studio never really bought into mainstream esthetics, and consistently focused on the essential: fostering and documenting genuine moments of intimacy and passion between two (or more) attractive men. That ethos remains unwavering. However, keen observers may notice a shift in focus away from certain production aspects, particularly when the owner takes center stage. Here, the lighting and camerawork harken back to the classic aesthetic of resourceful independent productions.
It's unclear whether this choice represents a deliberate artistic decision or the serendipitous outcome of sharing homemade content straight from the owner's bedroom. Coincidentally, the owner's presence in front of the camera has become more frequent, adding an intriguing layer to the studio's evolving narrative. As we continue to watch Guys In Sweatpants chart this uncharted course, one thing remains certain: their commitment to authentic passion and human connection continues to set them apart in the ever-evolving world of adult entertainment.
Another Porn Award in the Wall
If you've been following us, you already know that we don't put too much stock in industry awards. However, there's something undeniably thrilling about seeing our favorite artists being recognized with these seemingly meaningless distinctions. In the exciting realm of adult entertainment, the Fleshbot Awards 2023 have thrown open their list of nominations, inviting the public to cast their votes. You have the chance to show your support for your cherished performers until November 8th, when the voting comes to a close.
And speaking of favorites, the image above captures a moment from "Make it Last," a scorching scene brought to you by HotHouse, featuring two guys we love: Sonny Blond and Vincent O'Reilly. If there's one scene that could entice anyone to join the HotHouse, it's this one. The scene is nominated in the category Best Oral Scene.
In the category Best Group Scene, "Beau's first Gangbang" by NakedSword X Rhyheim received a nomination. Additionally, Rhyheim was nominated for other categories: Best Cock, Director of the Year, and Best Content Creator (with Elijah Zayne). Check the entire report in The Sword.
Trans News
October 2023 brought some welcomed developments in the ongoing battle for Trans rights. Notably, Diana Nyad, a renowned journalist and long-distance swimmer, made a significant shift in her stance regarding the inclusion of trans women in women's sports. This reversal comes two years after she published a controversial op-ed opposing such inclusion. You can delve into the complete report on this transformation in LGBTQ Nation.
As a blogger who has steadfastly supported the Trans cause without reservation, there has been one notable exception: sports. The prospect of expanding my understanding and potentially altering my current opinion on this particular issue is an exciting one. However, I must admit that as of now, I haven't encountered any arguments or information that have compelled me to reconsider my stance. Nevertheless, I remain open to learning more and engaging in a thoughtful dialogue on this complex topic.
We miss Reign
Who could forget the memorable collaborations between Reign and The Cooperative? It's been quite a journey! However, it's worth noting that Reign has shifted his focus away from independent work and into his studio career. To bask in the beauty and talent that Reign brings, you'll now find him over at Falcon Studios.
The image above is taken from a live show in October 2023. Falcon Studios has been making commendable efforts to embrace diversity and offer a range of content that caters to a broad audience, specially those of you who may be more mature. Be sure to explore their various membership plans if you're considering joining the fun.
Meanwhile, in Argentina
It's always fascinating when national elections in your home country are on the horizon, especially when the outcome is uncertain. In October 2023, Argentina experienced a pivotal moment in its electoral process, with none of the presidential candidates securing an outright majority. As per Argentina's electoral rules, the top two candidates with the most votes advanced to a runoff election, which is scheduled for two weeks from now.
I purposely refrain from disclosing my personal stance comfortably from afar. The decision appears straightforward to me, but I acknowledge that my perspective could be quite different if I were residing in Argentina. Thus, I choose not to make my own choice explicit. Instead, I opt to share the words of Pedro Aznar, a musician and poet whose work has greatly influenced my younger years.
My thoughts are with you, Argentina.
Stay tuned.
Hasta la próxima pinga, amig@s!
josesoplanucas@gmail.com